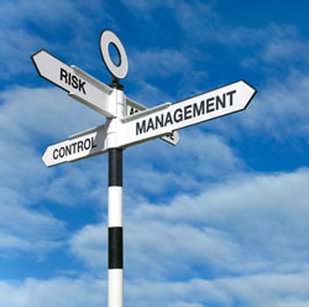 TRC Services has expertise in:


Business Continuity Planning

Supply Chain Risk Profiling

Customized Facility Risk Assessments

Independent Third Party Reviews

Highly Protected Risk (HPR) Consulting

Risk Control Education & Training



Business Continuity Planning


The process of business continuity planning is the ultimate risk mitigation action plan. Developing and integrating business continuity strategies into fundamental business practices provides for ongoing mitigation of risk. TRC Services can assist an organization at any stage in the business continuity planning process, including:
Executive-level needs assessment
Project initiation & management
Facilitation workshops
Risk assessment checklists & mitigation options
Business impact analysis
Risk quantification modeling
Recovery strategy development & action planning
Plan documentation
Plan review & rating
Development of best practice metrics
[
Top
]
Supply Chain Risk Profiling


TRC works closely with clients to develop enterprise-wide risk control objectives. An essential component resides in understanding the company's value/supply chain risks. Linked closely with BCP services, TRC can assist in any of the following services:
Identifying and quantifying enterprise-wide interdependencies to assess a company's business interruption exposures.
Identifying and quantifying critical third-party dependencies (suppliers, contract manufacturers, logistics service providers, ISP's, etc.).
Completion of Maximum Foreseeable Loss (MFL), Probable Maximum Loss (PML), or similar exposure analysis for underwriting and insurance programs.
[
Top
]
Customized Facility Risk Assessments


TRC Services offers a unique, location-specific risk profile quantified in terms of incident likelihood and associated consequence. Our customized risk ranking profile incorporates an organization's level of risk tolerance. Facilitated by on-site surveys, risk assessments relating to a variety of physical and operational hazards can be performed for facility, process, and equipment-specific exposures. Assessments can be completed for first-party and third-party locations (suppliers, contract manufacturers, logistic service providers, etc.). Additional supplemental services linked to the assessment include:
Risk improvement planning offering multiple risk mitigation alternatives with priorities that focus on an organization's risk objectives.
Facilitation of risk mitigation solution implementation through project management of risk mitigation action plans.
[
Top
]
Independent Third Party Reviews


As an independent third party, TRC offers the following customized review services for a variety of clients:
Fire risk assessments of semiconductor process equipment in accordance with SEMI S-14 Guidelines.
Design reviews of fire protection systems in accordance with specified codes and standards.
Project management for independent laboratory testing and listing of construction materials, protection systems, and process equipment.
Design support and plan review services for new facilities & renovation projects.
[
Top
]
Highly Protected Risk (HPR) Consulting


TRC Services will work in partnership with a company's property insurance carriers and brokers to effectively manage loss control engineering services. Value-added services include:
Development, implementation and monitoring of annual loss control engineering service plans.
Participate in insurance company surveys.
Review and prioritize insurance company recommendations.
Provide cost/benefit analyses for insurance company recommendations.
Present alternative risk mitigation options.
In addition, TRC is capable of performing HPR inspections for a variety of occupancies for use by insurance company underwriters.
[
Top
]
Risk Control Education & Training

Training and educational courses can be tailored for senior managers, engineers, production staff, insurance industry representatives, and safety/loss control professionals.
Examples include:
Manufacturing processes and associated hazards
Strategies and techniques for risk identification
Development of risk improvement options
General property protection overview
Self-inspection best practices
HPR philosophy
These customized programs blend technical knowledge with years of field experience and can be provided on-site.
[
Top
]
---